About Us
Who We Are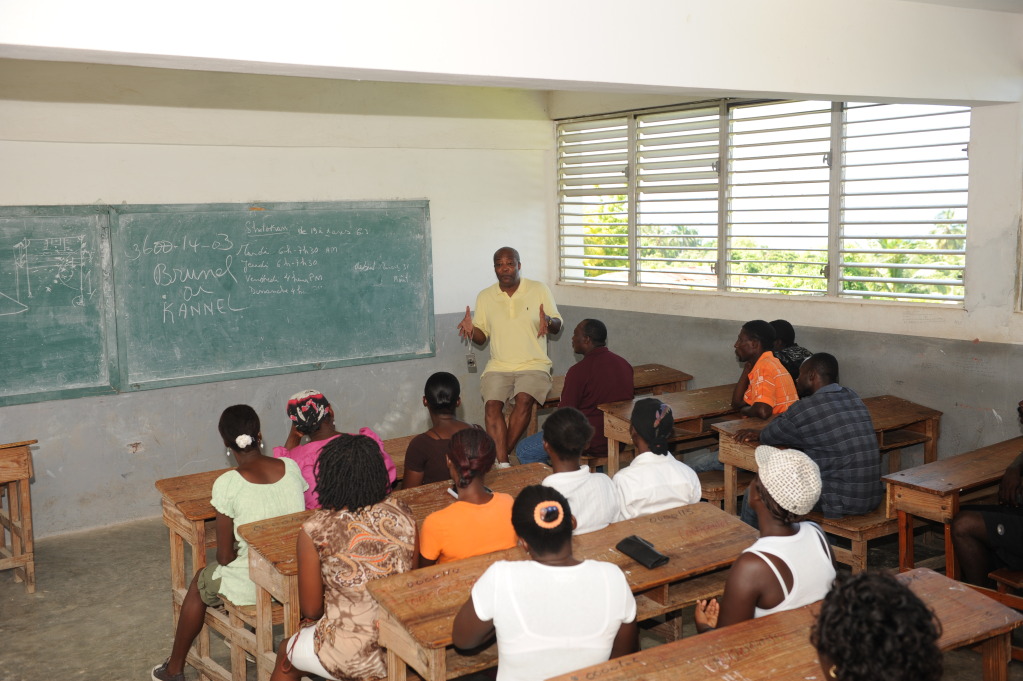 The Haitian Sports Foundation (HSF) was founded in 2006 and is a non profit organization dedicated to uplift the children of Haiti through the use of sports activities.
HSF has been working with local social organizations to provide assistance to children between the ages of 6 through 17 years old, with the belief that each child has the potential to succeed if the opportunity is provided to him or her.
Our Mission
Use sports as a means to enhance the quality of life for the children of Haiti. HSF will do this by establishing developmental programs and recreational activities in safe environment for children.
Our Vision
Build a community center (Project renaissance) to provide multi services such as after school program, sports, medical and computer training. The facility will have a clinic, kitchen, classroom, meeting room, outdoor pad area for multi usage basketball, volleyball and other table games.
Our Values
HSF believes that each child has the potential to succeed if the opportunity is given to him or her. HSF is determined to work with established organizations to provide the environment needed to develop children through formal education and sports activities.
What We Do
We use sports to develop Haitian children
We assist sports monitors and academic instructors by providing the resources needed to support Haitian children
We conduct annual seminar in sports medicine and martial arts to support sports monitors
We support academic teachers
We conduct annual camp to develop children coming from all regions of Haiti
We are counting on you!
Together we can develop future champions, new leaders, engaged citizens and provide opportunities only dreamed of before. Your generosity will make a big difference in the life of many Haitian children.